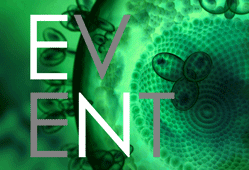 Janssen Labs is organizing an event on September 23rd, "Digital Diagnosis – Harnessing Digital Technology to Improve Personal Health," in which a panel of experts will discuss the promise for the next generation of digital products in improving health outcomes.
Live demonstrations from companies that are developing new health monitoring technologies will also be conducted.
Program Overview: 
In less than a generation, digital technology has gone from rare to ubiquitous, with a majority of Americans now walking around with more computing power in the palm of their hand than was needed to power the early NASA missions to the moon. The advancement of digital technologies has enabled the creation of devices that can monitor and analyze your body's vital functions, a huge improvement over early health monitoring devices, like the traditional home scale. How can we harness this technology to improve our personal health? And where are these technologies heading in the future?
Topics:
What are we measuring today? What improvements in health have today's devices made?
What information is getting to our doctors?
What else should we be measuring? What technology is needed/on the horizon? How will that help?
What are the shortfalls to improving outcomes?
Speakers:
Nirav Sheth | Director of Market Development, Medical, MC10 Inc.
Ricker Beberman | Digital Health and Health IT Investment read bio»
Ashwin Ram | Chief Innovation Officer, Augmented Social Cognition, PARC a Xerox Company read bio»
Daniel Kraft, MD | Founding Executive Director, FutureMed/ Exponential Medicine read bio»
Casper de Clercq | Partner, Norwest Venture Partners [moderator] read bio»
Product demonstrations from health technology startups: 
MC10 – Reshaping electronics – Nirav Seth
Jiff – Employer Portal "Mission Control" – Pierce Graham-Jones
Tiatros – Platform for Collaborative Care – Kimberlie Cerrone
iRhythm – Continuous Cardiac Monitoring – Shawn Becker 
Agenda:
3:30pm – 4:00pm | Registration & Networking
4:00pm – 4:30pm | Product demonstrations from health technology startups
4:30pm – 5:15pm | Panel Discussion and Q&A
5:15pm – 6:30pm | Networking Reception
Who Should Attend:
Life science, biotech and digital health industry enthusiasts, entrepreneurs, investors, founders, and CEOs
Location:
PARC, a Xerox Company
Pake Auditorium
3333 Coyote Hill Road
Palo Alto, CA 94304
Cost:
General Public | $35
Academic/Student Rate | $20
On-site | $45