The Business of Personalized Medicine
Recap of The Business of Personalized Medicine Summit, Sept. 9, 2014
Over the past 15 years, "personalized medicine" has become a buzz-phrase bandied about quite often.
Yet with the recent advances in genomic sequencing and the advent of big data, the possibilities in personalized medicine are indeed becoming endless. However, challenges still do exist, and not all of the experts agree on how to address these roadblocks.
These challenges and more were discussed September 9th at The Business of Personalized Medicine Summit, which was co-hosted by the Personalized Medicine Coalition and Foley & Lardner LLP, and featured a wide-range of panel members and attendees from the pharmaceutical and biotechnology industries, big data analytics and diagnostic companies, academia, government, as well as consulting and law firms. Topics focused on the business opportunities, obstacles, and legal challenges of personalized medicine and diagnostics.
The summit opened up with a morning presentation titled "The Promise of Personalized Medicine: Global Perspectives on Value, Coverage, and Reimbursement." The presenter, Tommy Bramley, RPh, PhD, Senior Vice President of Scientific Consulting, emphasized that while companion diagnostics are a US $1.2 billion market that is continuing to grow, one of the largest barriers to the use of companion diagnostics for personalized medicine is the lack of standardization among the regulatory bodies across the US and European Union.
In addition, most US payers are covering personalized medicine therapeutics and diagnostics separately, which creates difficulties when developing metrics to measure performance and outcomes. Dr. Bramley recommended incorporating companion diagnostics into clinical trials at an early stage, which could help facilitate positive coverage and reimbursement decisions by payers.
The first panel of the summit, "Big Data Making an Impact in Healthcare," was moderated by Samarth Kulkarni, PhD, Partner at McKinsey & Company, and it featured Pablo Cagnoni, MD, President of Onyx Pharmaceuticals, Ken Chahine, Senior Vice President and General Manager at Ancestry.com, Colin Hill, CEO, President, Chairman and Co-Founder of GNS Healthcare, and Michael Snyder, PhD, Professor and Chair of Genetics and Director of the Stanford Center for Genomics and Personalized Medicine at Stanford University.
Ken Chahine stated that the overall emphasis of big data should be on analyzing its substructure, rather than focusing on just adding additional data. Dr. Snyder agreed, and added that one fascinating area in big data is looking at individuals who have a specific mutation, but do not develop the disease. Further research of this data could result in the discovery of novel pathways that may lead to new drug discoveries.
There was some disagreement among the panel members when asked how big data would affect healthcare costs. Most of the panelists agreed that big data probably won't decrease healthcare costs, but instead will ultimately improve healthcare itself. Colin Hill, however, stated that there is data to suggest that big data could decrease healthcare costs by US $50 billion annually. Finally, the panel did agree that the established healthcare model is wrong: instead of paying people to be healthy, we reimburse them when they get sick.
The second discussion of the summit, "Healthcare Economics & Implications of Personalized Medicine," was moderated by Judy Waltz, Partner at Foley & Lardner LLP, and featured Anita Chawla, PhD, Managing Principal at Analysis Group, Ralph Riley, Global Leader for Health Economics and Pricing at Janssen Diagnostics, and David Sayen, Regional Administrator at the Centers for Medicare & Medicaid Services (CMS).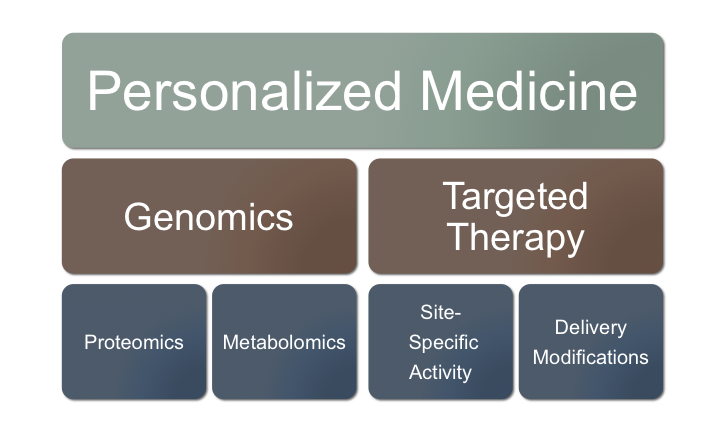 David Sayen reiterated a previous point that 15 years from now, we may not recognize the treatment modalities that we use today. He also discussed the CMS healthcare strategy, which is ultimately focused on better care, improved access, and increased efficiency.
Dr. Chawla stressed that the successful commercialization of personalized medicine and companion diagnostic products depends predominantly on providing sufficient information to regulatory authorities and payers. Ultimately the amount of evidence needed is dependent on how novel the diagnostic test is: the more novel, the more evidence that is required. Ralph Riley agreed and added that a payer is much like a financial manager. They have a pool of money to use for a limited number of patients, so evidence and data are key. He also reminded the audience of the popular marketing equation: Value = Perceived Benefits – Perceived Costs, stating that one should not ever assume that the buyer has all of the necessary information to make a fully informed decision.
Additional breakout sessions throughout the day focused on innovative clinical R&D models for personalized medicine, business models for diagnostics, disruptive technologies in personalized medicine, reimbursement policies, and the overall investment landscape in this arena. The summit concluded with a closing keynote by Dr. Richard Klausner, Chief Medical Officer and Interim General Manager, Oncology, at Illumina.
For a full list of Summit speakers: http://www.personalizedmedicinesummit.com/speakers.html
-Nick Mordwinkin, Big3Bio Regional Consultant