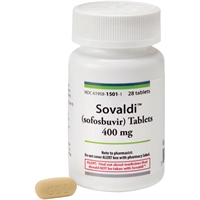 C&EN has an extensive piece called "Mixed Signals" that goes over the pricing issues of drugs, which includes a special focus on Gilead's Sovaldi. An excerpt:
"Glen Giovannetti, life sciences sector leader at Ernst & Young, notes that Sovaldi is at the head of a line of significant new drugs introduced over the past year. Big debuts include Gilead's Zydelig, a leukemia and lymphoma treatment; Merck & Co.'s Keytruda, a cancer immunotherapy; and Novartis's Zykadia, a lung cancer drug. Add to that Gilead's Harvoni, a combination pill used with Sovaldi for hepatitis C.
Overall, the Food & Drug Administration lists 34 approvals of new chemical entities this year as of mid-October. All of last year saw the approval of 27 new drugs. By the end of 2014 the number could be back to the level of 2012, which boasted 39 new entries. Giovannetti says the strength and number of new entrants reflect R&D efficiency improvements of recent years.
"I don't know if we are through the woods, but it looks like a lot of the restructuring efforts and strategies put in place around R&D are starting to bear fruit," he says."